Associate Degree and Higher Diploma Programmes (AD/HD)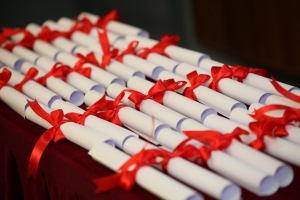 In 2001, the Federation was commissioned by the then Education and Manpower Bureau (EMB) to undertake a consultancy study on strengthening the sub-degree sector in Hong Kong. As a result, the first version of Common Descriptors for AD programmes were established.
Upon accepted and promulgated by the Government, they are widely adopted by self-financing progamme providers, of which were not limited to FSTE members.
In line with the introduction of a New Academic Structure, the Federation was again commissioned by Education Bureau (EDB) in 2011 to revise the Common Descriptors for AD and HD Programmes. The new descriptors are in force from academic year 2012/13 onwards. Please click
Common Descriptors
for details.
These descriptors depict the nature and content of sub-degree programmes, especially the difference in emphasis between ADs and HDs, and set out admission requirements.