Pilot Project on Qualifications Framework (QF) Promotion for Industries in Schools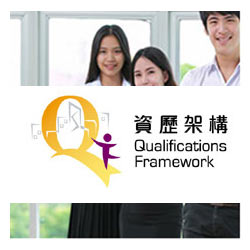 Industries play a pivotal role in the implementation of HKQF, to promote industries to senior secondary students, Qualifications Framework Secretariat (QFS) initiated the Pilot Project on QF Promotion for Industries in Schools and engaged FSTE to promote two Industries, namely insurance and Logistics. Students are expected to obtain background information, basic skill set and current trend of the industry.
Logistics Industry
The pilot project for logistics industry aimed to promote QF and introduce the industry to students through participating the following activities:
Exclusive tours of the Air Cargo Terminals and the Air Cargo Carnival.
Workshop for Modern Logistics Management
Insurance Industry
The pilot project for insurance industry provided students with substantial information and career development of the industry. To achieve the objectives and to enhance the professional image of the industry, a mini-movie competition and a number of workshops were organized.