Quality Enhancement Grant Scheme
The Quality Enhancement Grant Scheme (QEGS) is set up by the Government to raise the standards of the self-financing sector by funding projects dedicated to enhancing the quality of teaching and learning of self-financing post-secondary programmes.
The Federation has successfully completed three different projects funded by QEGS. They include:
2011-2013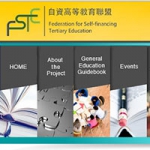 The project aimed to enhance the development and delivery of General Education of sub-degree programmes through sharing of expertise among universities and sub-degree providers. It produced a collection of General Education (GE) exemplary courses for the sector. Through a series of workshops, GE subject design, teaching and learning, assessment strategies, and quality evaluation and improvement were addressed. The involvement of Fulbright Scholars brought in valuable experiences and practices from the United States. A guidebook on GE curriculum comprising exemplars of GE courses was published in October 2013.
2010-2012
The project provided an Induction Training Programme for new teachers, an Intensive Teacher Training Programme for new and current teachers who hoped to upgrade and enhance their teaching skills. In addition, Staff Development Workshops were organized for in-service teachers. 250 staff took part in two rounds of Induction and Intensive Programmes, while another 350 staff participated in a series of seminars and workshops.
2009-2012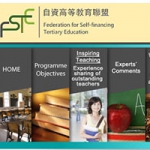 The project produced a collection of case studies on teaching excellence for the sector. Cases on fifty outstanding teachers were compiled into a publication titled Inspiring Teaching, in both English and Chinese available in respective institutions and public libraries.