Professor William Leung, SBS, JP
Immediate Past Chairman
Employees Retraining Board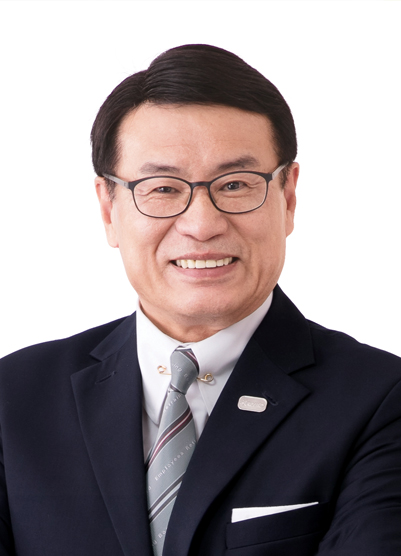 Professor Leung has more than 40 years of management experience in the finance and banking sector. He has held key positions in major financial institutions in Hong Kong and Australia, which include American Express, Standard Chartered Bank, Visa International, MasterCard International, Hang Seng Bank and Sun Hung Kai Financial Limited. He is currently the Chief Executive of Welab Digital.

Professor Leung was conferred Honorary Professor, Honorary University Fellowship and Distinguished Alumni Award by the Hong Kong Baptist University, Adjunct Professor by the Hang Seng University of Hong Kong, Doctorate of the Academy honoris causa by the Hong Kong Academy for Performing Arts, Honorary Fellowship by the Vocational Training Council and Honorary Fellowship by the HKU School of Professional and Continuing Education.

Professor Leung is active in community services. He is the immediate past Chairman of the Employees Retraining Board, Chairman of the Estate Agent Authority, Chairman of the School of Business Advisory Committee of the Hong Kong Baptist University, Chairman of Hong Kong Creative Arts Centre Limited, Vice Chairman of the Hong Kong Heart Foundation Limited, Honorary Advisor of the Our Hong Kong Foundation, Emeritus Chairman of Hong Kong Dance Company and member of the Advisory Board of Yan Oi Tong, apart from a number of other public services.

Professor Leung was appointed Justice of the Peace on 1 July 2005 and honoured with a Bronze Bauhinia Star and a Silver Bauhinia Star on 1 July 2009 and 1 July 2016 respectively by the HKSAR Government.


---
Mr Peter Yan, JP
Chief Executive Officer
Hong Kong Cyberport Management Company Limited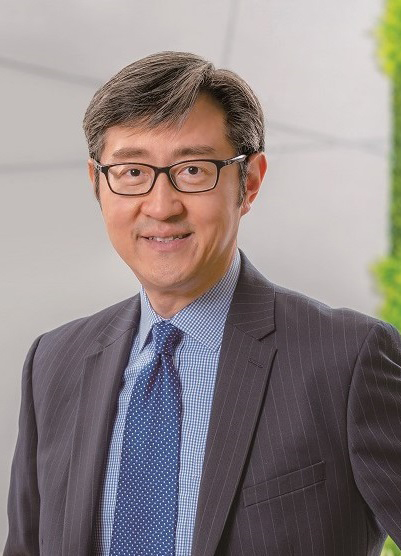 Mr Peter Yan is the Chief Executive Officer of the Hong Kong Cyberport Management Company Limited. As the CEO of Cyberport, Mr Yan will lead the digital technology flagship to focus on fostering industry development, enterprise transformation and talent cultivation to realise Cyberport's vision to create new impetus for Hong Kong's new economy through digital technology.

Mr Yan has 32 years of experience in the information technology industry and is a fellow of the Hong Kong Computer Society. Prior to joining Cyberport, Mr Yan was the Executive Director and Chief Executive Officer of SUNeVision Holdings Limited; and had held various senior management positions in large consulting and information technology services companies including Accenture, Tradelink Electronic Commerce Limited, and Computer and Technologies Holdings Limited. Mr Yan has been active in public services especially in the areas of talent development and digital technology industry development, serving as advisors to the Chinese University of Hong Kong, City University of Hong Kong and University of Hong Kong, as well as the Board of Cyberport from 2011 to 2017.

Mr Yan holds a Bachelor's degree in Business Administration from The Chinese University of Hong Kong, and received Executive Education from the Harvard Business School.
---
Ms Margaret Cheng
Human Resources Director
MTR Corporation Limited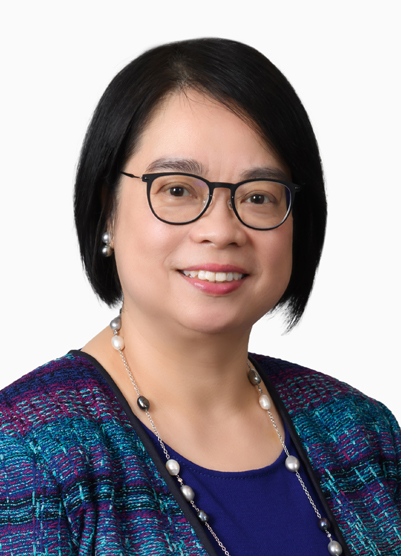 Margaret is a seasoned HR professional with extensive experience across geographies and industries. She is currently the HR Director of MTR Corporation Limited. Before MTR, Margaret worked for the Hong Kong Exchanges and Clearing Limited as Group Head of HR and had held senior positions at major financial institutions such as HSBC, JP Morgan and Citi.

Margaret is an active supporter for the development of HR professionalism in Hong Kong. She is a Fellow Member and President of the HKIHRM and the Chairperson of HKMA's People Management Committee. On the education front, Margaret serves on career advisory boards and mentoring programmes of various tertiary institutions in Hong Kong. She also chairs the Drafting Sub-committee and sits on the Cross-industry Training Advisory Committee for HRM under Qualification Framework, and is a member of the Standing Committee on Language Education and Research of the Education Bureau. In addition, Margaret is a council member of the Hong Kong Council for Accreditation of Academic and Vocational Qualifications (HKCAAVQ). On the public service front, Margaret sits on the Standing Committee on Disciplined Services Salaries and Condition of Services and is the chairperson of its Police Sub-Committee.

Margaret received her BA in HR Management from California State University and holds an MBA from Kellogg Business School, Northwestern University and HKUST.


---
Mr Raphael Ding
Executive Director and Chief Executive Officer
Greenheart Group Limited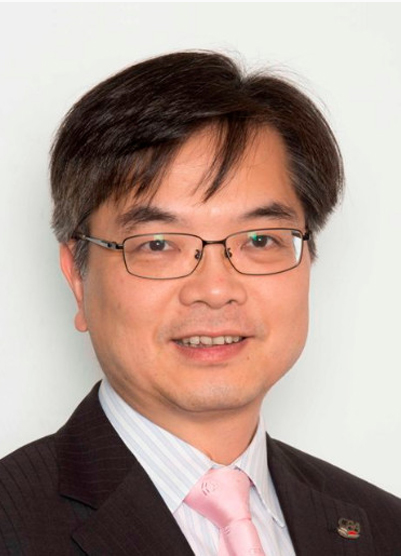 Mr. Raphael Ding is an Executive Director and Chief Executive Officer of Greenheart Group Limited, a HK-listed company in the forestry and timber processing business with global footprint. Mr. Ding graduated from the University of Birmingham with a Bachelor's degree in Commerce. He is a fellow member of the Institute of Chartered Accountants in England and Wales and a fellow member of the Hong Kong Institute of Certified Public Accountants (HKICPA). He has over 30 years of experience in professional accountancy. He started his career with one of the international firms Big-8 firms in England and has been a partner of major CPA firms in Hong Kong. Between 2012 and 2018, Mr. Ding was the chief executive of the HKICPA. Before joining HKICPA, Mr. Ding served as non-executive director and executive director of Lam Soon (Hong Kong) Limited and Guoco Group Limited for a number of years.

Mr. Ding was a member of the Commission on Strategic Development of the HKSAR Government from November 2005 to June 2007 and a member of Pan-Pearl River Delta Panel of the Central Policy Unit of the HKSAR Government between January 2006 and December 2009. Mr. Ding was a council member of HKICPA and a member of the Financial Reporting Review Panel of the Financial Reporting Council between 2007 and 2012. Since 2002, Mr. Ding has been a member of the PRC Ministry of Finance Advisory Group of Foreign Experts for the development of the PRC's Independent Auditing Standards. In 2007, he was an advisor to the HKICPA, for convergence of Hong Kong and the PRC accounting and auditing standards. Since 2016, he served as a member of PRC Ministry of Finance Accounting Standards Advisory Committee. Between November 2014 and October 2018, Mr. Ding represented Hong Kong to sit on the board of International Federation of Accountants, the global organization for the accountancy profession with over 170 members and associates in 130 countries and jurisdictions.